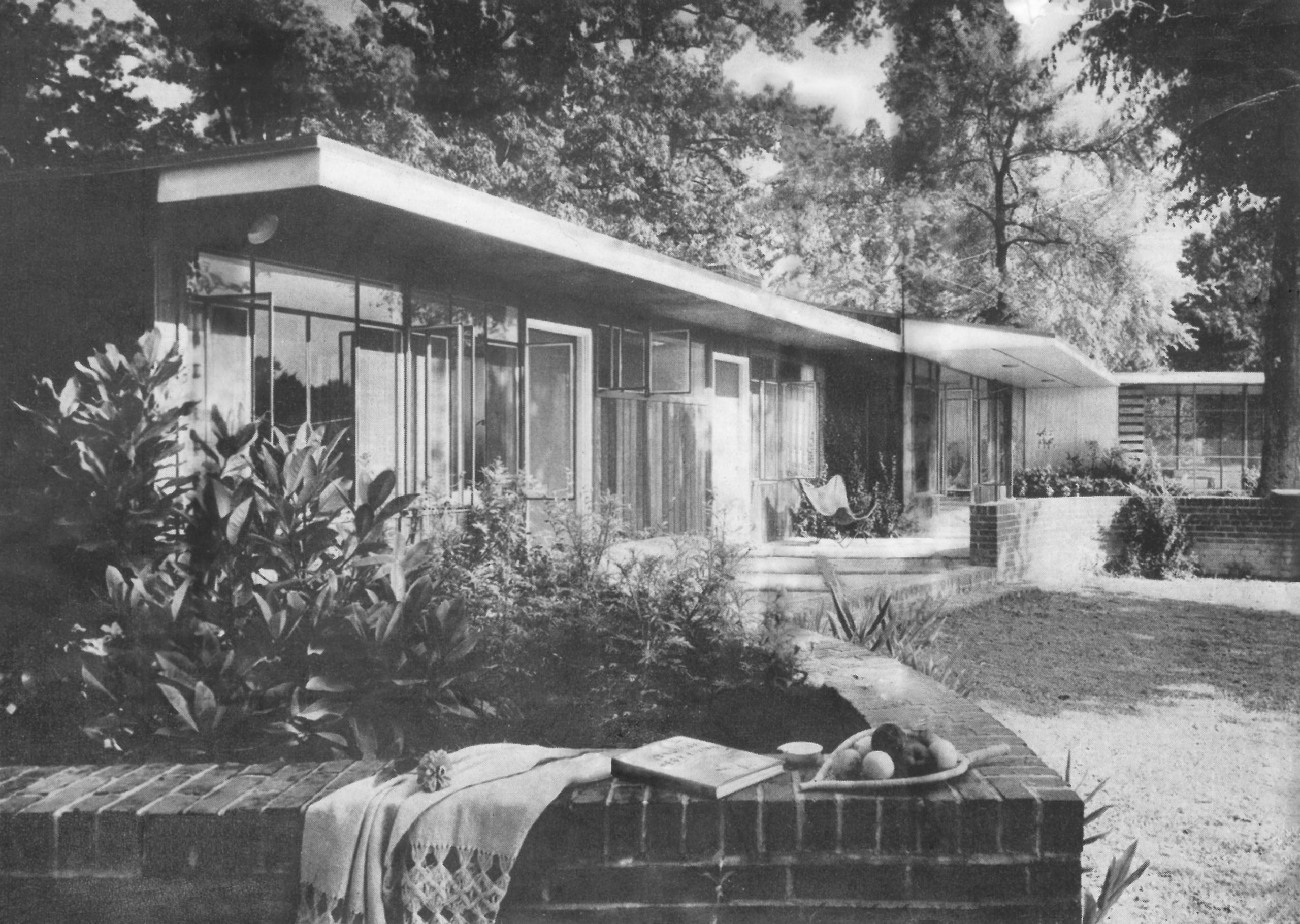 Originally featured in the 1952 Progressive Architecture Magazine, the 454 House was designed by renowned Modern architect, A. L. Aydelott, as his personal residence. Enamored with the structure and style, the current owners wanted to keep the original character but needed an updated layout for a more family-functional home. 

Our design improvements provided solutions to several problem areas through a respectful remodel, maintaining Aydelott's intended design aesthetic. We began with the master suite, updating the floorplan to provide increased privacy and comfort.  Continuing through the rest of the house, we modernized the kitchen for better workflow and created a dedicated laundry room separated from the cooking area to give the homeowners designated zones for different tasks. From there we focused on the rear patio, refreshing the landscape and adding natural privacy screens to give the owners a fully integrated living space both indoors and out.
*B&W images courtesy Progressive Architecture Magazine, November 1952.